By: June Duncan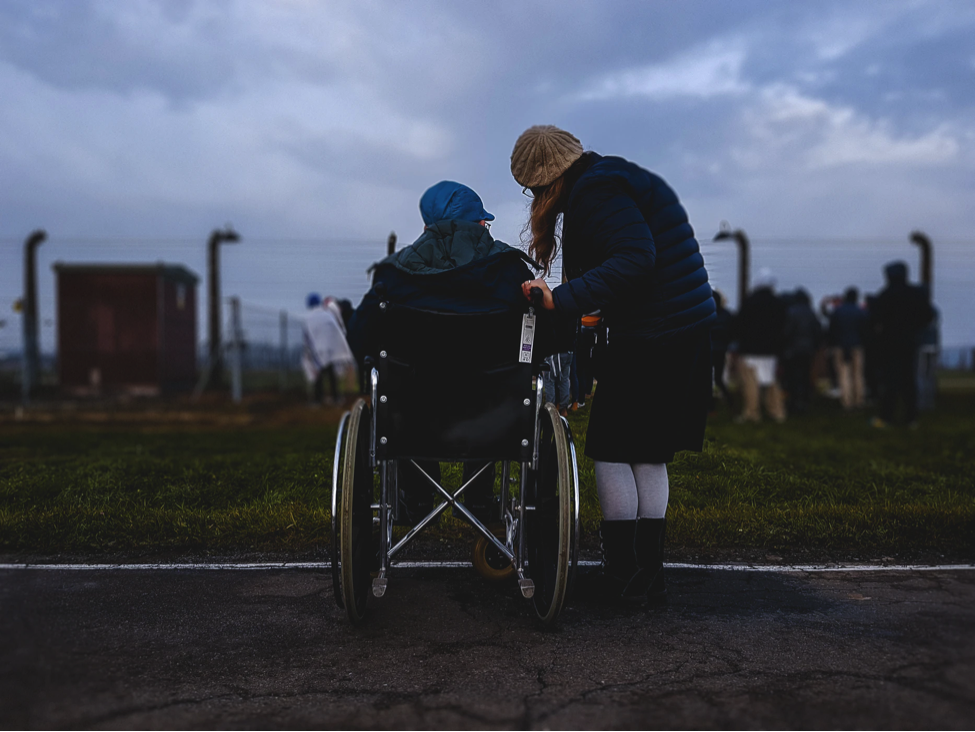 Being a caregiver is one of the most rewarding — and demanding — responsibilities out there. Caregiver burnout is one of the highest, most common kinds of burnout there is. Finding a balance between being a caregiver and self-care can almost feel impossible.
But that doesn't have to be the case.
Many caregivers struggle with self-care and burnout because:
They don't have the time to focus on meeting their own needs.
They don't have the money to prioritize their own care.
They don't have the energy to be proactive about their health and well-being.
While these roadblocks are common, those caring for an older adult with a degenerative cognitive disorder like dementia or Alzheimer's are at a higher risk. Here are four examples of health strategies caregivers can work on that won't waste your time or break the bank.
Eating Healthy Can Be Simple and Affordable
A healthy, balanced diet lays the foundation for stress management. If your body isn't properly nourished and fueled, stress can feel overwhelming and unending. Many people think cooking healthy meals requires a lot of time and money, but you can eat smart on a budget.
Order from a meal delivery service that ships fresh ingredients and simple recipes to your door. There are dozens of these services out there, from Blue Apron to Dinnerly, and almost all of them offer 50 to 100 percent off on your first few orders with no contract. Take advantage of these discounts to learn what kind of service and frequency is right for you and your budget.
Invest in a Personal Care Routine
Soaking in a warm bubble bath, reading a book with your feet on a massager, buying a new perfume or wearing a new cologne — these are all ways to feel good about yourself, boost confidence and lower stress. A personal care routine can be a physical and emotional recharge.
Best of all, it doesn't take much time. From adding a few extra minutes in your morning routine to 15 to 20 minutes of quiet and stillness, peppering in small bursts of self-care each day can really add up. Make the savings deeper by using deal websites to help you find beauty products with discounts, promos, and cashback opportunities.
Turn Your Home into More of a Haven
After a long day providing care for someone else, it can be disheartening to come home to a house that's cluttered, messy or disorganized. And while clearing the clutter can feel like an insurmountable task, taking this on can truly make your home more of the haven it should be. By turning your home into a more vibrant and welcoming space, you'll not only have a peaceful living environment, but you'll also be encouraging more positivity in your life.
Make Healthy Strategies Part of Your Caregiving Role
When you share health plans and strategies with the person you care for, you both get an opportunity to live a fuller and more peaceful existence. For example, you could start your day off together with a 10-minute meditation, take a walk in silence after lunch, or go to the gym for a yoga class. There are many free yoga classes around town; check out churches, senior centers, public parks, and fitness equipment stores.
Sharing healthy activities with an older adult diagnosed with dementia can also help manage the severity of their disease, slowing down its progression, which ultimately makes your life and job just a little easier. Plus, you'll feel better, too, which means you can handle more with less mental and physical strain.
When the weight of your caregiving duties begins to feel too heavy, remember you can make small changes (that are cost-effective, not prohibitive!) every day. The smaller they are, the easier they are to sustain. Making and sticking to health strategies can help you with the emotional, physical, mental, and spiritual burden of caregiving.
For information about our in-home care services, please reach out to Cholla Medical Group at (480) 298-9951.